As your local Real-Estate Agent, I strive to be the top authority in the market. Whether you're looking to buy or needing to sell, I'll ensure you get the best deal. I'm passionate about doing the right thing and taking care of our Las Vegas family.
How Can I Be Of Service To You Today?
Click Below To Connect Directly in Facebook Messanger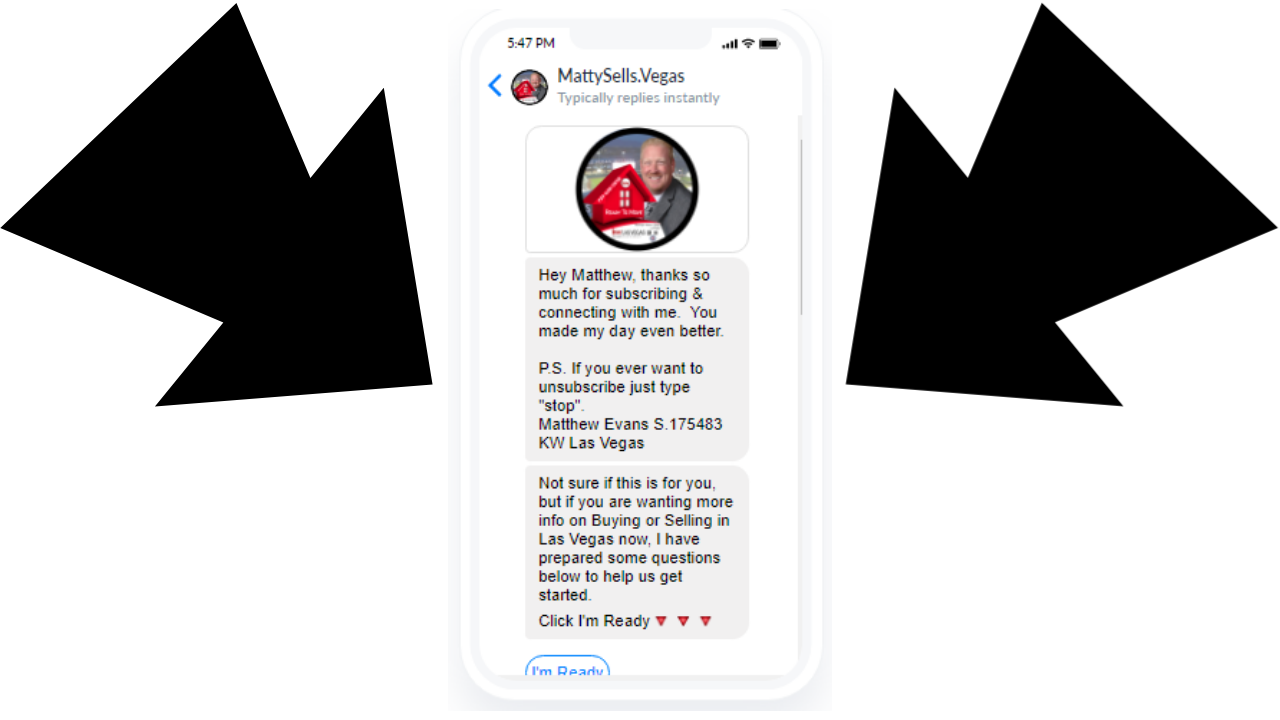 Ready to Connect with Matty and His Team?
Leave your info & we will reach out to you within 24 hours.